How to switch bank accounts
Switching to a new bank account sounds like it could be stressful, so many people never do. But it's much easier than you'd think and it does pay to switch! Here's our step-by-step guide.
Whether you're after the largest overdraft, the best customer service or a reward for switching, it's important to find a current account that works for you – one that helps you keep control of your finances and hopefully save more money.
But once you've chosen your bank account, how do you actually switch across to it?
Transferring standing orders, direct debits, overdrafts and wages sounds like a world of hassle. But thanks to the Current Account Switch Service (CASS), you barely have to do anything at all! Allow us to explain.
What's in this guide?
Switching bank account for the bonus on offer? Check out our list of ways to
make free money
for more no-effort earners.
Why switch bank accounts?
Here are a few important things to consider before you switch bank account:
Switching is nowhere near as stressful as most people think it is. If you're unhappy with your current bank account or think you could get a better deal elsewhere, there's no excuse not to!
6 steps to changing bank accounts
As we've said before, switching bank accounts is pretty straightforward and some banks will go above and beyond to be helpful so you stash your money with them. But exactly how do you make the magic happen?
Worry not – here are the simple steps you'll need to take to switch bank account:
Choose your new current account

First thing's first, you need to choose the bank account you want to switch to.

We've ranked and reviewed the best student bank accounts as well as the top graduate accounts on offer too. It's also worth considering one of the new customer-friendly digital banks too.

Make sure you don't get too distracted by the 'freebies' on offer, and focus instead on the interest-free overdraft you can apply for, as well as the experiences of other students. These are the things that will affect your day-to-day banking.

After all, an extra £1,000 in your interest- and fee-free overdraft is a much better deal than a one-off £100 voucher!

Open a new account

Once you've chosen your bank account, head to the bank website and apply. Make sure to specify that you want to switch from another current account when given the option to do so.

You'll need some form of ID, proof of address (your home address, not your term-time one), and if you're applying for a student account, proof of your student status (usually your UCAS status code or an acceptance letter), to complete your application.

Start the bank account switch

Once your application has been accepted and your current account has opened, you'll receive a confirmation email.

You'll then have to fill in forms to trigger the bank account switch: the 'Current Account Switch Agreement' form and the 'Current Account Switch Service – Account Closure' form.

These basically confirm that you're happy to switch from your old current account to your new one, and you're happy for your old bank account to close once the switch is completed.

The Current Account Switch Service is completely free, but you will have to pay any fees that come with your new account (although many don't have any, and student accounts almost never do).

Choose your switch date

Thanks to the CASS, the switch from your old current account to your new one takes just seven working days.

However, to make things even more convenient, you can choose the exact date on which you want the switch to take place (as long as it's not a Saturday, Sunday or a Bank Holiday, and is at least seven working days after your new account opens).

This means you can choose a date which will minimise any potential disruption for you – a time which doesn't clash with standing orders at the end/beginning of the month, for example.

Once you've chosen a date, your new bank will have to agree and confirm it. If you want to cancel the switch, you must do so at least seven working days before your switch date.

Continue using your old current account as normal

While you wait for your switch date to roll around, you can continue to use your old current account as normal.

Everything will move across automatically on your switch date

When the big switch date arrives, you don't have to lift a finger. Your new bank will move all incoming and outgoing payments (such as Direct Debits, standing orders and salary payments) across to your new account, as well as your account balance.

Once they've done that, they'll automatically close your old account for you, and the switch is complete!

This should all happen seamlessly. But if any problems do occur, under the Switch Service guarantee, your new bank will refund any charges incurred as a result of Direct Debits/standing orders not being transferred across.
If you do have any problems with your switch, or you don't think your new bank has abided by the Switch Service Guarantee, you must first complain directly to the bank.
If you're unhappy with their response (or don't receive a response), you can make a complaint to the Financial Ombudsman Service within eight weeks.

Frequently asked questions
These are some of the most commonly asked questions about switching bank account:
Can you switch student bank account?
Applications for some student bank accounts are open to first-year students only. In these cases, you won't be able to switch across to them once you're in your second, third etc. year of study.
However, other banks will allow students who aren't first years to switch to their student account – you'll just have to check with the bank first.
It's also important to remember that student bank account overdrafts often work on a tiered basis, meaning you'll be eligible for a larger overdraft in your second or third year than you would in your first year.
When switching, check what tier you'll be eligible for to ensure you're getting a good deal.
What happens if someone sends money to your old account?
If someone accidentally sends money to your old account, don't panic! The money won't disappear.
For 36 months (three years) after your switch, any payments that get sent to your old account will be automatically redirected to your new account.
The bank will also provide the sender with your new account details, to prevent the same mistake from happening again.
How long does it take to switch bank accounts?
Sitting down and applying to switch your account from one bank to the other takes about five minutes. You simply apply to switch online and hey presto, you're sorted in just a couple of clicks.
That said, it may take a little longer if you're overdrawn, as you might need to get in touch with your current bank regarding repayment arrangements.
The actual process of transferring your cash and direct debits (if any) between banks and closing your account takes seven working days.
Can you switch bank accounts online?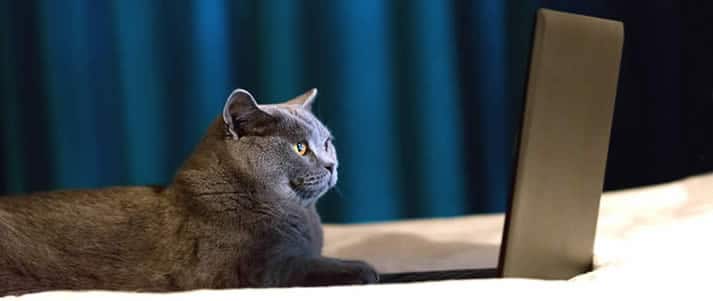 The short answer is: it depends! Very helpful, we know.
Whether or not you can switch bank account online depends on whether or not your bank is signed up to the Current Account Switch Service. Most UK banks have signed up to this service, but you can double-check whether the bank of your dreams has here.
If you're overdrawn, you might not be able to complete the process online. You may need to speak to your current bank and your new bank over the phone or in-person to find out what your next steps are.
Can you switch bank accounts if you're overdrawn?
If you're in your (authorised) overdraft, you'll likely still be able to switch your account as normal, taking your overdraft with you. However, this is not guaranteed.
You'll have to apply for an overdraft with your new bank (all student accounts come with a 0% overdraft of varying amounts), and how well you've managed your previous overdraft will be taken into consideration.
If your overdraft application is accepted and is equal to/more than the amount you're overdrawn in your old account, you'll be able to transfer your overdraft across.
However, if you're unable to take your overdraft with you, you'll have to make arrangements with your old bank to pay this money back.
Does switching bank account affect your credit rating?
Switching to a new current account will only affect your credit rating if you're rejected based on your credit rating, or if you're opening a number of new accounts in a short space of time.
When opening a new bank account, and specifically applying for an overdraft, banks will conduct a credit check. This will leave a footprint on your credit file.
This is perfectly normal and won't have a negative impact on your credit rating, but it's not a great idea to be opening a new bank account every month.
Does your old bank account close after switching?
If you want to open a new current account, but also keep hold of your old account, you can do so – but you won't be able to use the Current Account Switch Service.
Under the Partial Switch Service, you can get some or all of your payments automatically transferred across to your new account, but there's no seven-day guarantee, and you won't get a refund if things go wrong.
You also won't be able to specify your preferred switch date, as you can with a full switch.
Plus, many of the freebies banks offer new customers are only for those making a full switch, so make sure you check the small print if that's what you're after.
Want to stay with your old bank but get a credit card instead? There are some of those made especially for students too!