Best paid online survey sites
To support our site, we may use links which earn us a commission at no extra cost to you.
Got some time to kill? Close the YouTube cat videos. You could be earning £100s a year instead by taking paid online surveys and testing free products.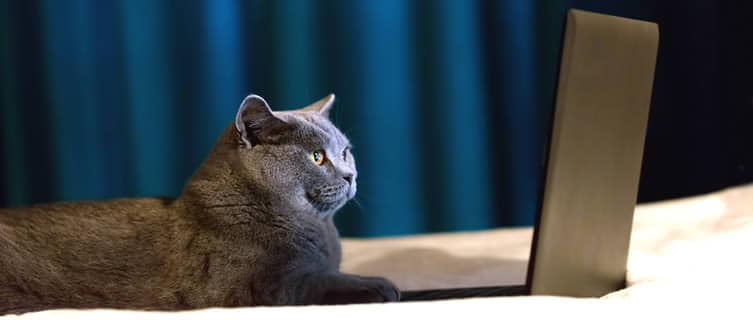 There are dozens of market research companies recruiting new members to fill out online surveys for cash and rewards.
But be careful! Many survey sites aren't legit and never pay out. We've used, reviewed and ranked 27 of the best paid survey sites that will pay you for your opinions.
Every site has a limited number of paid surveys each month. To make money doing surveys and earn more rewards, join as many online survey panels as possible. We share more tips at the end!
Best paid survey sites
How to make money from paid online surveys
Rather than just leaving you with a list of online survey sites, we want to ensure you know how to make money doing them.
Sign up to them all
Join as many paid survey sites as possible so you will always have surveys to answer instead of waiting for one or two to come along every month.
You can always unsubscribe if you don't like the service that one of them is providing.
Set up an alias email
You don't have to do this but we recommend setting up a separate email for all of your survey site accounts. That way you can log in each day and easily see the surveys on offer (without them clogging up your personal inbox).
You should also check your emails regularly as some surveys are only open for a day (sometimes less).
Be honest
Try and be honest when filling in these online paid surveys. You can be penalised for contradicting yourself or giving inadequate responses.
Also, don't try to second-guess the system by saying that you are a wealthy businessman or woman to get more surveys. It won't work!
Watch out for scams and fake paid survey sites
The ones to watch out for are generally the ones that sound too good to be true!
You aren't guaranteed to receive items from product testing sites as users are chosen at random. If anyone promises this be very wary!
Put it this way, there are 1000s of users on each survey site. Do you really think that they can afford to send out 1000s of free PlayStations for people to test?
Cash in when you reach the limit
Unless you are looking to build up a big amount and aiming for one of the top rewards for which you have time for, then it's best to cash in early with these paid survey sites.
Also be aware that some sites will have restrictions on when you can spend the points and how long they are valid for.
Don't ever pay to join
All the paid survey sites listed above are free to apply for and use. Don't get sucked into paying for a subscription to any online survey website, whatever they promise you.
The survey sites listed on this page have been tried and tested and are genuine. If you are already a member of any of these survey sites, or any that aren't listed, then please let us know what you think of them!
See limited time paid surveys »
Paid survey FAQs
What are paid online surveys?
Online surveys are used by market researchers to gauge public opinion on specific products or topics. Brands will commission market research companies to deliver these surveys on their behalf. You can register with these market research sites, take the surveys and get paid for your time.
Which paid survey sites are legitimate?
Online surveys are a legitimate way for brands to get consumer feedback on their products and services. Some of the best survey sites include Branded Surveys, Toluna, Swagbucks, LifePoints, OnePoll, i-Say (IPSOS), InboxPounds, PopulusLive, Opinion Outpost and Valued Opinions. Watch out for scam survey sites - any that sound too good to be true most likely are!
How do paid survey sites work?
Paid survey sites work by sending market research surveys out to registered users. You'll complete your profile so that they know which surveys are most relevant to you. You can then complete these online surveys in exchange for payment. Payments are not usually very high but, when completed regularly, earnings can build up.
How much do paid surveys pay?
Individual payouts can be low, but when completing multiple surveys across several sites users can earn £100s per year. In general, completing paid surveys will equate to around £6-9 per hour.
How do you get paid from online surveys?
There are a number of ways you can get paid from taking surveys. Many offer cash or vouchers and some will provide free products. You'll typically have to build up a certain number of reward points before they can be cashed out. Make sure you know how your chosen survey site pays out before completing surveys to avoid any wasted time.
Do paid surveys take long?
The length of each online survey will differ depending on the topic. Some can take just 5-10 minutes. Others can take up to 30 mins each. You should be given a rough idea of how long the survey will take before you start.