Highest-paid graduate jobs in the UK 2020
Looking to earn the big bucks straight out of university? The top 10 best-paid graduate jobs have now been revealed, as well as the most prolific grad employers!
Whether you've recently graduated or you're still a student, the stress of getting a job after uni is something that dogs us all.
While many people choose a career path for the work, skills and opportunities it will give them, the salary can never be totally ignored – and for many of you, it may be number one on your list of priorities.
So, as it seems like all of us are always thinking about life after uni, what are this year's best-paid graduate jobs?
Highest-paying graduate jobs in the UK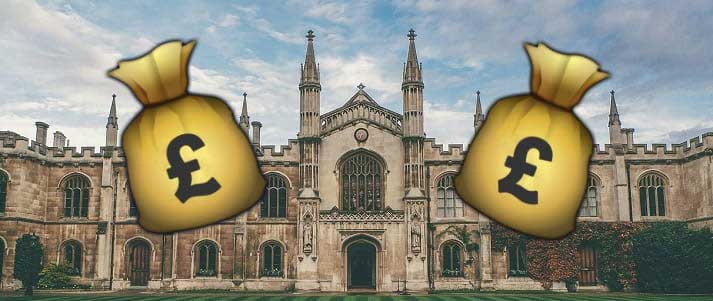 The research was carried out by the job site Indeed, as they sought to discover the UK's highest-paid graduate jobs for anyone entering work straight out of university.
Here are the top 10 highest-paid graduate jobs in the UK in 2020:
Real Estate Agent – £30,300
Software Engineer – £27,700
Recruiter – £26,400
Structural Engineer – £26,600
.NET Developer – £25,400
Engineer – £24,900
Graduate Researcher – £24,900
Business Development Manager – £24,900
Civil Engineer – £24,600
Sales Executive – £24,600.
Although there's a fair bit of variation in the job titles, there does seem to be an overall focus on technology and sales/business.
Comfortably top of the list of the best-paid graduate jobs is Real Estate Agent. It's unclear whether or not this includes commission (which would be astronomical if you managed to sell Britain's biggest student house), but it's no secret that this is a seriously lucrative industry to work in, with excellent earnings potential further down the line.
In fact, becoming a Real Estate Agent could be one of your best bets if you want to earn enough to actually buy a house yourself!
It's also clear that anyone with the gift of the gab could be in for a well-paid graduate job, with Recruiter and Sales Executive positions paying around and above £25,000 a year to those fresh out of uni.
As you can see in our guide to the UK's highest-paid jobs, these types of careers promise sky-high salaries in the future too, with Marketing and Sales Directors earning in excess of £80,000 a year – and that's just an average figure.
Beyond that, an interest in STEM subjects seems to help if you're after the big bucks. Three types of engineering positions feature in the top 10, while there are two computing-oriented roles. While it's nigh on impossible to teach yourself to become an engineer, there are loads of free coding courses out there which are a great way to find out if it's something you have a flair for.
Finding work as a graduate
The mere thought of finding a job post-university can be a massive source of stress for students, and there's a fair chance you'll have been thinking about it ever since your first year at uni (if not even earlier).
And while it can be totally overwhelming, it's promising to see such a range of jobs in the highest salaries list – particularly the likes of Real Estate Agent, Recruiter and Sales Executive, which are open to graduates of all subjects.
But if your dream job isn't in the highest-paid bracket, don't despair – there are thousands of graduate schemes open every year, with opportunities to work at all kinds of companies.
An official graduate scheme isn't your only option when it comes to surviving life after uni.
Whether you decide to start your own business, go travelling on a gap year or study for a master's, there are loads of alternatives to graduate schemes that could see you ending up just as successful as the more traditional routes – if not even more so!
There's no end to the possibilities when it comes to your career path – just check out this student who owns and runs her own alpaca farm.