Highest paid graduate jobs in the UK 2019
Looking to earn the big bucks straight out of uni? The top 10 best paid graduate jobs have now been revealed, as well as the most prolific grad employers!
Whether you've recently graduated or you're still a student, the stress of getting a job after uni is something that dogs us all.
While many people choose a career path for the work, skills and opportunities it will give them, the salary can never be totally ignored – and for many of you, it may be number one on your list of priorities.
So, as it seems like all of us are always thinking about life after uni, what are this year's best paid graduate jobs?
Highest paid graduate jobs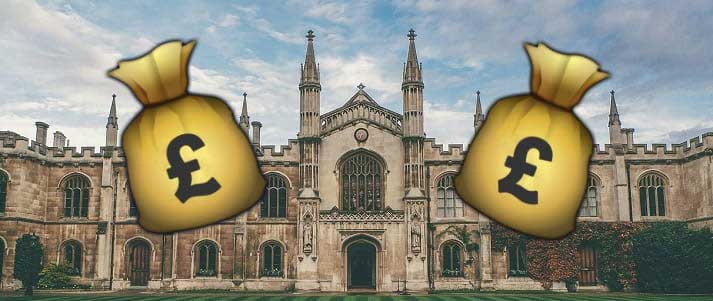 The research was carried out by the job site Indeed, as they sought to discover the UK's highest paid graduate jobs for anyone entering work straight out of university.
Here are the top 10 highest paid graduate jobs in 2019:
Veterinarian – £31,636
Property Management Consultant – £31,362
Development Operations Engineer – £30,593
Senior Structural Engineer – £30,168
Actuary – £30,153
Python Developer – £29,934
Recruiting Coordinator – £29,900
Full Stack Developer – £29,711
C++ Developer – £29,105
Safety Consultant – £28,382
Although there's a fair bit of variation in the job titles, there does seem to be an overall focus on finance and technology.
That said, the top spot bucks the trend a little, with vet students looking as though they'll be the biggest earners as graduates. However, as veterinary training can take five or six years, you'll likely be at least 23 when you finish uni – at which point graduates from other subjects could be a few steps up the career ladder and benefitting from an increased salary.
Other than vet students, as you can see from the top 10, anyone into computer science or development could end up doing pretty well salary-wise straight after university, with three different developer jobs in the top 10.
Careers in property are also pretty lucrative, with graduate Property Management Consultants comfortably earning over £30,000 – the second highest salary on the list.
Which companies hire the most graduates?
Of course, it's not all about making money – and if you're already at the stage where you're thinking about putting applications in, it's worth checking out which UK employers hire the most graduates.
Fortunately, the study also looked at all of the graduate job listings on the Indeed website, and ranked the employers with the most vacancies among them.
These are the top 10 companies hiring the most graduates in the UK:
Enterprise
PwC
Rentokil Initial
WSP
Hastings Direct
KPMG
Jacobs
Explore Learning
BDO
TMPW for Arup
The top 10 features a lot of the usual suspects, including the accountancy firms KPMG, PwC and BDO – all of whom have well-publicised and highly coveted graduate schemes.
But, interestingly, it's the global car rental company, Enterprise, which has emerged as the most prolific graduate employer this year, accounting for almost one in 40 of all the graduate job postings on Indeed.
Finding work as a graduate
Finding a job post-uni can be one of the biggest stresses for students, and there's a fair chance you'll have been thinking about it from your first year (if not even earlier!).
And while it can be totally overwhelming, it's promising to see such a range of jobs in the highest salaries list. What's especially notable is the clear rise of the tech sector, with 50% of the top 10 highest paid graduate jobs being development or engineering roles.
But whether your dream job is in the highest paid bracket or not, it's promising to know that all kinds of graduate jobs across all sorts of industries can come with a decent salary.
And, of course, you should remember that an official graduate scheme is not your only option when it comes to surviving life after uni.
Whether you decide to start your own business, go travelling or study for a master's, there are loads of alternatives to graduate schemes that could see you ending up just as – if not more – successful than the more traditional routes!
So if your post-uni plans don't involve doing one of the jobs listed above, don't sweat it – that's totally ok too.
There's no end to the possibilities when it comes to your career path – just check out this student who owns and runs her own alpaca farm!